Meet the Creative Learning Alliance Board of Directors

April 18, 2021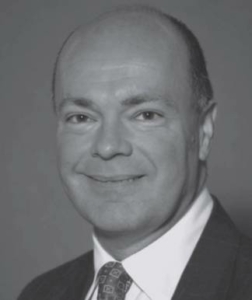 Audie Dennis, Board President
Audie serves as the Board President for Creative Learning Alliance and has been a part of the organization since the beginning. He received a BSBA in Marketing from the University of Arkansas. During the day, Audie serves as the Vice President & General Manager for Boyd Metals of Joplin. He is proud to be part of building a company that is community-minded and provides a quality livelihood for area families. Audie is excited about the future science center for many reasons but sums it up by acknowledging the impact. Young people in the community deserve a place to interact with STEAM-based activities; the center will open minds to career opportunities that kids may have otherwise not known existed. He also likes to note that it will enhance the quality of life and boost the local economy by drawing visitors from outside the area. Outside of work and volunteering, Audie is proud to have raised six wonderful, beautiful children and surviving (to this point).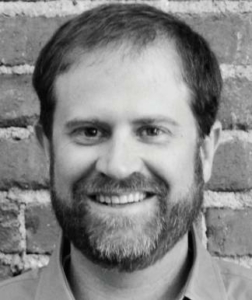 Chad Greer, Board Vice President
Although he wanted to be a ninja when he grew up, Chad uses his degree from the University of Arkansas School of Architecture at work for Corner Greer & Associates as a Principal Architect. He is proud of his work at CGA and getting to improve the community through thoughtful design. Having lived around the country, Chad is proud to call Joplin home and wouldn't choose to be anywhere else. He serves as the Vice President for Creative Learning Alliance and first got involved with the organization to use his skills to assist in engaging kids in learning early; Chad is always eager and looking for opportunities to show kids the fun and value in learning. For fun, Chad is learning to oil paint (which is still a work in process).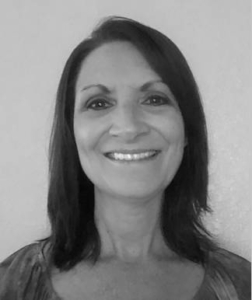 Shelly Kraft, Board Treasurer
Shelly graduated from Missouri Southern State University with a degree in Elementary Education with an Emphasis in Early Childhood. She currently works at Kraft Insurance as an Account Executive and serves as the treasurer of the board. A science center in the community is a dream that Shelly has had since being a teacher; she believes exhibits that promote problem solving and creativity will be a huge benefit. Shelly is passionate about inspiring children and students to stay a part of the community to use their gifts and talents to continue growing their hometown. As an active part of Joplin, she is proud of earning the award for one of Joplin's Most Influential Women several years ago. Shelly is also a proud mother of four and grandmother of five – her family is the reason she works as hard as she does and spends time, outside of work and family, volunteering to make her community a better place to live.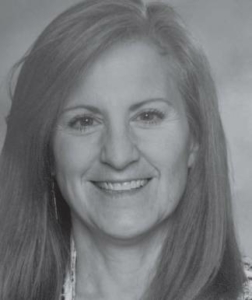 Catherine Ward, Board Secretary
Kitty serves as our board secretary and, during the day, works for Joplin Schools Employer as a Virtual Teacher and Literary Specialist. Growing up, Kitty always knew she wanted to be a teacher. Her Bachelor of Science in Elementary Education from Missouri Southern State University and Master of Education degree in Educational Administration from William Woods University has further equipped her with the background to bring educational experiences and opportunities to the area. She recently took classes on the Science of Reading and Dyslexia Education; the courses gave her a new perspective of what goes on in the brain when learning to read. Those classes have also led to her now being a trainer for other educators to teach them more about the reading process. When her children were young, her family spent many hours on the road visiting children's museums and science centers. During that time, she dreamed of having something closer to home where they could visit regularly. Kitty believes that informal education and hands-on learning are the best ways to build pathways in the brain; when she heard that a group was forming to study the possibility of having a science center in Joplin, she jumped at the chance to help. Beyond work and CLA, Kitty is very proud of her two sons and the people they have become; she is also a proud new grandmother.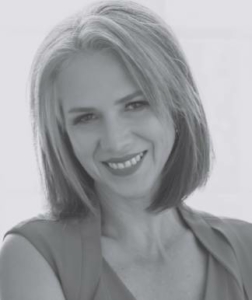 Carolina Neal
Carolina uses her Master of Arts in Global Affairs from Fletcher School of Law and Diplomacy at Tufts University daily working with Neal Group Construction as their co-founder and CFO. She is proud to be shaping the future of Downtown Joplin through historic preservation; Carolina is also honored to have written laws for the government of Costa Rica that created key infrastructure. She first got involved with CLA because she believes in the power of hands-on education to spark innovation and creativity. Carolina is happy to be raising kids that know they belong, they are loved, and that they can be agents of change. She's passionate about all things local, but if she could be anywhere, Carolina would most definitely be at the beach.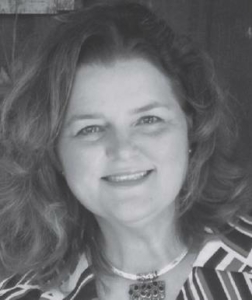 Lisa Nelson
Lisa received her Bachelor of Arts in Women's Studies and Bachelor of Science in Journalism from Boston University, Master of Arts in International Relations from Boston University Paris, and Master of Arts in African Asian History from SOAS University of London. She uses her education in her work for Freeman Health System. Lisa loved science in school and continues to rely on the logical and analytical processes she learned while in school. Having visited world-class STEAM destinations, Lisa jumped at the chance to help create a space in our community where people of all ages can engage in fun activities and learn together. She has always known she wanted to make a positive impact in the world; as much as she loves the Midwest, Lisa would be happiest where equity is valued in a thriving, diverse community.
KEEP UP TO DATE WITH OUR LATEST UPDATES
READY TO MAKE A DIFFERENCE TODAY?
Find out more about our donation opportunities!